120 Mins Gift Certificate …………….$115 ($105 in cash)
Swedish & Deep Tissue Massage, Thai, Chinese, Japanese Style
240 Mins Gift Certificate …………….$220 ($200 in cash)
Swedish & Deep Tissue Massage, Thai, Chinese, Japanese Style
Available through Jan 1st, 2022.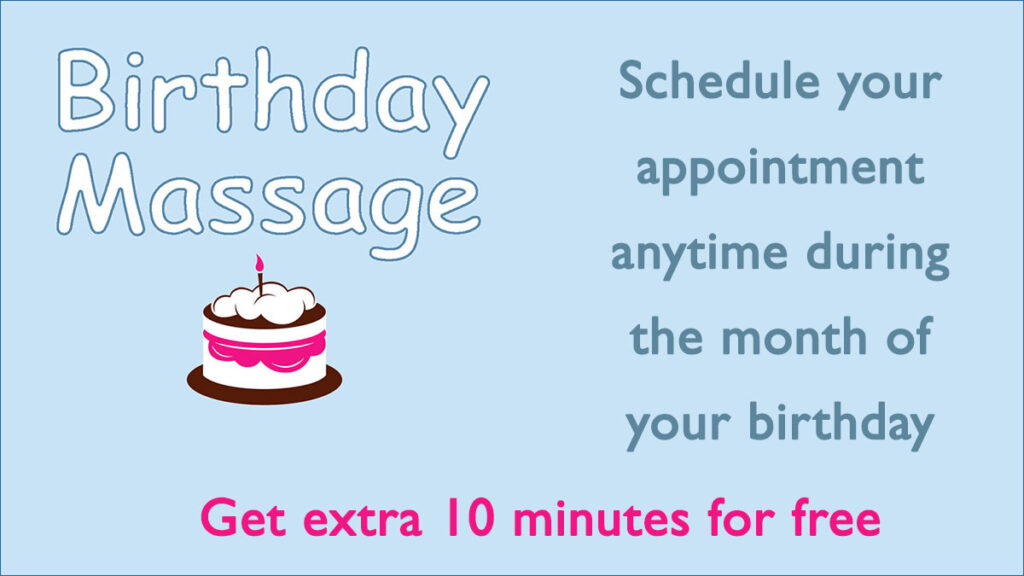 *Offer can't be combined with any other specials.
Birthday Special
Before you blow out the candles on your cake, take time to re-energize your body and relax your mind courtesy of our exclusive offer from Lizhi Health Spa.
To take advantage, simply schedule your appointment anytime during the month of your birthday.